WELCOME TO ORGANIX 08
Toronto's third annual festival featuring the pipe organ, the "King of Instruments". We feature programs you won't hear anywhere else. Enjoy organ concerti, opera, pops favourites, a concert in the most beautiful church interior in Toronto, brass & organ, piano & organ, saxophone & organ, and for wine and music lovers, an all-day Niagara wine tour with twelve tastings, dinner and two concerts. Our new Festival Passes make it even more convenient and affordable! All concerts are free to children 12 and under.
Musically yours,
William O'Meara and Gordon D. Mansell
Artistic Directors, ORGANIX 08
Listen to our radio ad!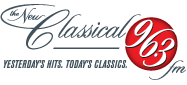 Advertisement

Featuring:
Organ and Ensemble


Patricia Wright - organ

Friday, May 2, 7:30 p.m., Tickets: 25/$20 (students, seniors, RCCO)

Metropolitan United Church
56 Queen St. East (two blocks east of Yonge St.)

ORGANX 08 starts with a flourish, featuring organ concerti by Handel and Haydn, along with works by Bach, Lemmens, Langlais and Canada's own Robert Fleming. Patricia Wright is joined by an ensemble of Toronto's finest orchestral musicians.

Pops Favourites


Jelani Eddington - theatre organ

Monday, May 5, 8:00 p.m., Tickets: $21 at the door, $20 in advance

Casa Loma
One Austin Terrace (north of Dupont subway station)

Jelani Eddington was named Theatre Organist of the Year in 2001 by the American Theatre Organ Society, the youngest-ever recipient of this award. He'll amaze you with his performances of pop favourites on the Casa Loma Wurlitzer organ.

The Poet In Melody


Daniel Rubinoff - saxophone & Chris Dawes - organ

Wednesday, May 7, 6:00-6:45 p.m., Tickets: $7.50

Church of the Redeemer
162 Bloor St. West (at Avenue Rd.)

"Songs without Words" have always formed the greatest part of the western musical repertoire - but this program combining the grandeur of the organ with the lyrical beauty of the saxophone explores the poetry of beauty and melody. It might speak to your soul more profoundly than words.

Young Organists Competition
Saturday, May 10, 1:30-3:30 p.m., Admission Free
Rosedale United Church
159 Roxborough Drive (north of Sherbourne & Bloor)
Three young organists will compete for prize money in this final round of the competition sponsored by the Toronto Centre of the Royal Canadian College of Organists. Each competitor will play a program of approximately 30 minutes duration that includes one major work by J.S. Bach, a work from the romantic period (up to 1930) and a contemporary work (composed after 1930). First prize: $1,000, Second prize: $500, Third prize: $300.

A Night At The Opera


Rachael Harwood-Jones - soprano & William O'Meara - organ

Wednesday, May 14, 6:00-6:45 p.m., Tickets: $7.50

Church of the Redeemer
162 Bloor St. West (at Avenue Rd.)

Acclaimed by Opera Canada as a rising star with a gorgeous lyrical voice, soprano Rachael Harwood-Jones performs favourite operatic arias by Handel, Mozart, Bellini, Massenet, Donizetti and Rossini. Orchestral accompaniment provided by...the organ!

WINE TOUR CANCELLED
Unfortunately we didn't have enough people to make the wine-tour a reality this year. Our regrets to those you did express an interest. Maybe we'll try it again next year!
Niagara Winery and Concert Tour
Last fall Bill & Gordon and their wives joined a bus tour of Niagara wineries and came away convinced that they had to share the experience with ORGANIX fans. Wine, food, the beautiful Niagara countryside, the convenience of an organized tour - all made for a wonderful camaraderie between friends and strangers. Add music and you have a bargain price that covers twelve tastings, concert entrance fees, bus transportation and dinner. Unfortunately, we can't cover the cost of any wine you might purchase during the tours! Click on Program Details for the complete itinerary and pick-up locations. Print it out and show it to your friends. This is the best wine tour deal you'll find anywhere. Tour price includes a complimentary ticket to the Listening To Our Heritage concert on May 23. We advise purchasing the Wine Tour by May 3. After May 3, spaces may still be available but please email us or call us at 416 241-9785 to confirm availability.

Paris, c'est magnifique!


Gordon Mansell - organ

Wednesday, May 21, 6:00-6:45 p.m., Tickets: $7.50

Church of the Redeemer
162 Bloor St. West (at Avenue Rd.)

In this program, there is a direct musical line that influences each of the composers from Guilmant to Vierne, to Barraine and to Berveiller. Each composer organist represents the French symphonic traditions of organ music that began with organ builder Aristide Cavaillé-Coll and organist Cesar Franck in the mid part of the 19th century.

Listening to our Heritage


Jonathan Oldengarm - organ & Elizabeth Loewen Andrews - violin

Friday, May 23, 7:30 p.m., Tickets: $20/$15 (students & seniors)

St. Paul's Basilica
83 Power St. (at Queen & Power, one block east of Parliament)

Erected between 1887 and 1889, St. Paul's has been likened to the 15th century Santa Maria Novella in Florence, with the green and white marble of that edifice re-created here in rough Credit Valley stone and smooth Cleveland limestone. The distinguished architect and historian, Eric Arthur, has regarded the interior as the most beautiful church interior in Toronto. The organ was built by the Toronto/Oshawa firm of R.S. Williams & Sons and installed in 1898. In 1977 the organ was restored by Gabriel Kney & Co. of London, Ontario. For stunning photos and information on the history of St. Paul's, click here.

Open Doors Toronto
Saturday, May 24
Various Locations - Free Admission
Open Doors is an opportunity for the public to visit the interiors of many historically and architecturally interesting buildings. Some churches will be participating and we'll keep you informed as to which ones will be offering demonstrations of their pipe organs. Just click on Program Details for up-to-date information as it becomes available.

Melodious Keyboards


John Kruspe - piano & Jonathan Oldengarm - organ

Wednesday, May 28, 6:00-6:45 p.m., Tickets: $7.50

Church of the Redeemer
162 Bloor St. West (at Avenue Rd.)

You'll be sure to enjoy this program of lyrical and melodic music for piano and organ, along with exquisite solos by each performer. How often do you get to hear Chopin at an organ recital?

Organ & Brass Spectacular


Massimo Nosetti - organ & The ORGANIX Brass & Percussion ensemble

Saturday, May 31, 7:30 p.m. Tickets: $25/$20 (students & seniors)

St. James' Cathedral
65 Church St. (at King & Church, 3 blocks east of Yonge)

An absolutely spectacular ending to our third annual festival, featuring works by Strauss, Brahms, Gigout, Dupré, Rota, Tournemire, Manari and Karg-Elert. Renowned Italian organist Massimo Nosetti and an ensemble of brass and percussion will fill the Cathedral with sonic splendour. ORGANIX wishes to thank the Italian Cultural Institute for their generous co-sponsorship of this concert.